Free Advertising For Small Business In South Africa: What Are The Services offered By Them
If you're a business owner, getting advantage of the free advertising for small business in South Africa is a great opportunity.
Part of the free online advertising are tools you can use to increase your website's traffic, crawl and index it in the search engines without paying anything.
The scope and directories/business listing differs from site to site, providing balance to the targeted advertising, service quality, and value of money. This article will guide you through the numbers of free advertising for small business in South Africa to help enhance your business visibility, web traffic, SEO benefits and ultimately—the ROI.
List Of Free Advertising For Small Business In South Africa
If you don't have the resources to promote your small business due to budget problems, using free advertising for small businesses in South Africa is a great way to advance your business. With free advertising, you don't have to think about where to get the budget to promote your business better because it's all free.
So, to give you some of the valuable listings, here are the free advertising tools that you can freely use to advertise your business:
1. Niche Market
Niche Market is a fast-growing business directory in South Africa and is the first social online marketplace for entrepreneurs and small to medium enterprises (SMEs). They offer products and services promotions online at no cost.
Niche Market advertisements aren't designed for people who want to sell products or services online, but particularly for small businesses in South Africa. Their listing includes beauty and grooming, automotive and vehicles, catering and confectionery, and many more!
You can make three free ads for a month to print if you have an approved list of companies on the site.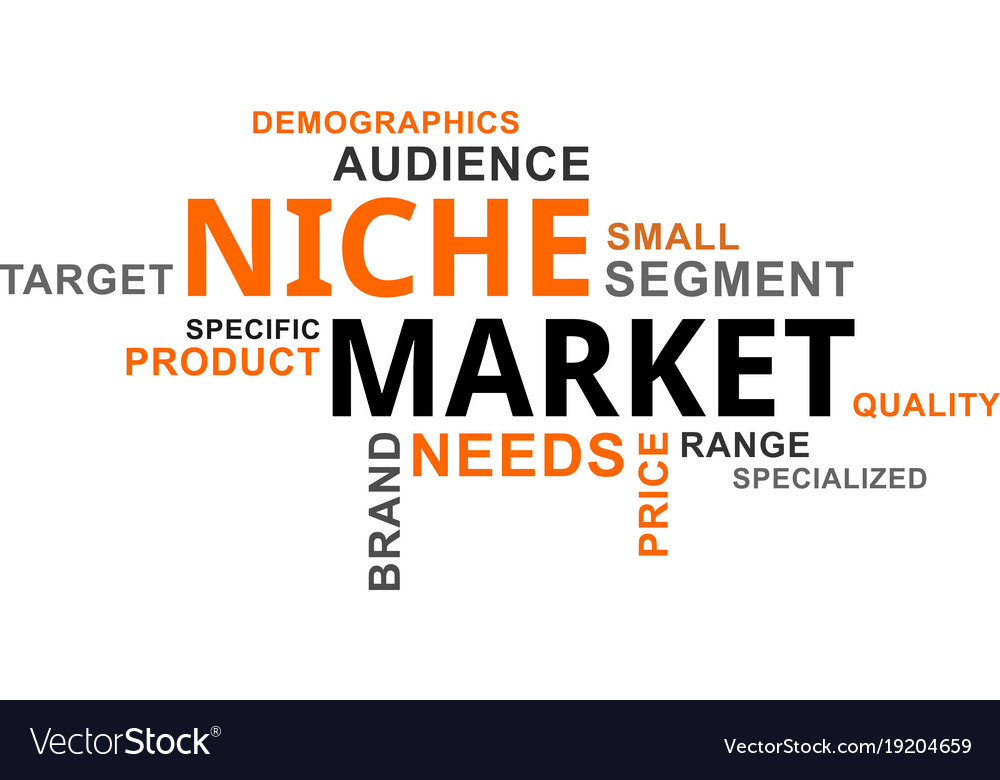 2. Locanto
Locanto is another favourite free advertising platform in South Africa launched in July 2016. Over 50 million ads on the platform are dedicated to jobs, real estate, vehicles, personals, services, community, and property for rent and sale.
3. Cylex Commercial: Free Advertising For Small Business In South Africa
Cylex Commercial is another platform intended for free advertising for small businesses in South Africa. With the platform's business list, small business owners can use and benefit from these free essential tickets to boost their online business presence and get more customers.
Here, users have the power to verify contact details and hours of business. Furthermore, you can also read and honestly write reviews of the products and services given by the companies.
4. ActiveWeb
ActiveWeb is a comparatively new free advertising for small business in South Africa. However, it does well in search engines, generates good traffic to your business, and ranks your business listing without sacrificing efficiency and quality.
ActiveWeb offers FREE and PREMIUM options at very low prices, like featured adverts. Their listings are far-ranging—from automotive to beauty care, building construction to child care, cleaning services to electronics and many more!
5. OLX
OLX is one of the most sought-after sites for free advertising in South Africa. It offers many advertising categories, such as cars, motorcycles, houses, and flats for rent, and many others.
Here, you can post free ads that appear in search engines and local search for a great deal.
6.Entrepo
Entrepo is an online business magazine, which writes articles and reviews regarding all types of South African industries and companies. What's great about this is that you can add your business list to their directory for FREE!
7. Gumtree
Gumtree is one of the favourites buy and sell platforms in South Africa. It's a local online classified with thousands of live listings, including properties, jobs, cars, electronics, and more!
Moreover, the Gumtree platform also offers users free advertising spaces and promotional ads to improve business exposure.
8. EasyInfo
Easy info is one of the primary free advertising for small business in South Africa. It aims to maximise and leverage online exposure for clients and offer value to customers who are looking for information.
They provide information via printing, intranet applications, the web and Internet networks.
9. The Classified Ads
The Classified ads have been around for a while, offering a wide range of classes and daily ads for vehicles, work, products, etc. Here, you can find what you want or make a free ad for your business!
10. Internet Directory
The Internet Directory is an online provider of free advertising for small business in South Africa. It also furnishes an intuitive quest and a list of categories and subcategories to make everything easier to promote your business.
11. South Africa Classifieds
South Africa Classifieds provides South African ads and e-commerce webspace. It's a cyberspace marketing platform created to market, sell or buy and effectively promote products and services on the Internet for individuals and small businesses.
On top of that, It's an online advertising tool for people and companies looking to efficiently promote and advertise products and services for FREE within or outside Africa. 
12. Free Classifieds In South Africa
Free Classified in South African free advertising platform for small businesses where you can sell your products. Furthermore, it's a type of commercial advertising that offers free classified ads in real estate, jobs, dogs, etc.
This is a high traffic website where people can place a classified ad to promote their business or see the business listings. Many regular shoppers in South Africa constantly visit this website to search and buy things they need, giving your business a good boost in sales and traffic.
13. Ikan
IKan Classifieds is a free South African classified advertising website. With Ikan, you can post your ads in just three taps.
14. Sellquic
Sellquic is a free online business directory in South Africa that offers to advertise products with no cost attached. You can sell your unwanted items here or list your business products.
15. Freeclassified
At South Africa's FreeClassifieds, you can post your personal ad online without any charge. Some of the ads here include work, market list, pets and land.
Here, you can post a classified ad for free in South Africa without worrying about the ad fee. So, take advantage of this and post an ad today!
16. Mitula
Mitula is a South African search engine for real estate, second-hand vehicles and job offers. So, if your business belongs to these categories, you can freely post your items here.
17. Afribaba
Afribaba is an online site for free classified ads for used or new items. This also includes job offers, job searches, buying and selling new and used vehicles, real estate rentals, training, local services, telephone and household appliances in all African countries.
In this platform, you can sell, buy, rent and offer your products and services on Afribaba sites in your country and do good business in your corner anywhere in Africa.
You can choose your country and post an ad if you plan to sell, rent, have some service to offer, or a job posting. This platform is simple, fast, and efficient and best promotes your business locally.
18. Kugli
Kugli is a free global classifieds website that offers free ads for house improvement, web insurance, legal services, rented homes, computers, local operations, and handyman services. It also provides appointments, utilities, activities for local classifieds, forums, and more!
19. Capetown Backpage
Cape Town Backpage is a classifieds website from Cape Town that provides ads for housing, rented house and apartments, roommate, facilities, artists, massages, culture, etc.
20. Africavenue
Africavenue is another classified website that offers free advertising for small business in South Africa. The ads they post include cars, goods, work and other free classifieds. You can buy, sell and rent in Cape Town, Johannesburg, Pretoria, Durban and many other African countries.
21. Cape Town Classifieds
Cape Town Classifieds allows business owners to post free classified ads for pets, apartment rentals, sale items, etc. Here, announcements about activities, community, and programs can also be posted.
22. Yatbo
Yatbo Classifieds in Africa provides local classifieds in your area. You can post free commercial ads in Anunico, South Africa and other African countries. Here, you can add lease items, work, hire vehicles, training, etc.
23. Trovit
Trovit is a leading search engine for classified ads for Latin America and Europe. Moreover, it reached 51 countries—including South Africa, with more than 90 million unique visitors per month.
In this ad platform, you can search or add listings of your used vehicles and find job opportunities in South Africa.
24. HotFrog SA
HotFrog SA is a straightforward reporting tool that promotes product visibility online with its free advertisement features. This South African online ad portal began in 2005 and is available in over 38 countries with over 120 million-plus customers worldwide.
The portal offers exceptional business advertising scope for South African-based business enterprises and private traders.
It offers valuable features, like publishing business profiles, editing profiles, customer-oriented publicity strategies, tracking customer behaviour, and distributing potential customer details from other free domains.
25. South Africa B2B
South Africa B2B is the leading free South African online site for business advertising intended for distributors, small businesses, enterprises, and wholesalers. This online portal has several business sections indexed with high keywords, allowing visitors to reach the right products.
A simple sign up process allows you to activate your membership and gain approval after the registration. Once done, you're free to upload your products and potentially reach high traffic and get more conversions for your business.
South Africa B2B began its operation in 2002 with more than 651,700 companies using its platform for different business activities.
Want to Advertise Your Small Business for Free?
Above are some of the best FREE advertising for small businesses in South Africa that you can take advantage of without paying anything. Check them out and start listing your products and services to gain more traffic and exposure for your business.