In business, using incredible digital marketing trends like influencer marketing strategy is essential for business growth.
Digital marketing trends are strategic changes in the digital marketing landscape. This includes social media marketing, video marketing strategy, influencer marketing, artificial intelligence, voice search and many more. 
On top of that, this also includes underlying technologies and, most importantly, consumer sentiments. These significantly impact the way marketers interact with their target audience. 
So, in this guide, we will present at least ten incredible digital marketing trends for 2022 and 2023 that you should not miss out on!
1. Voice Search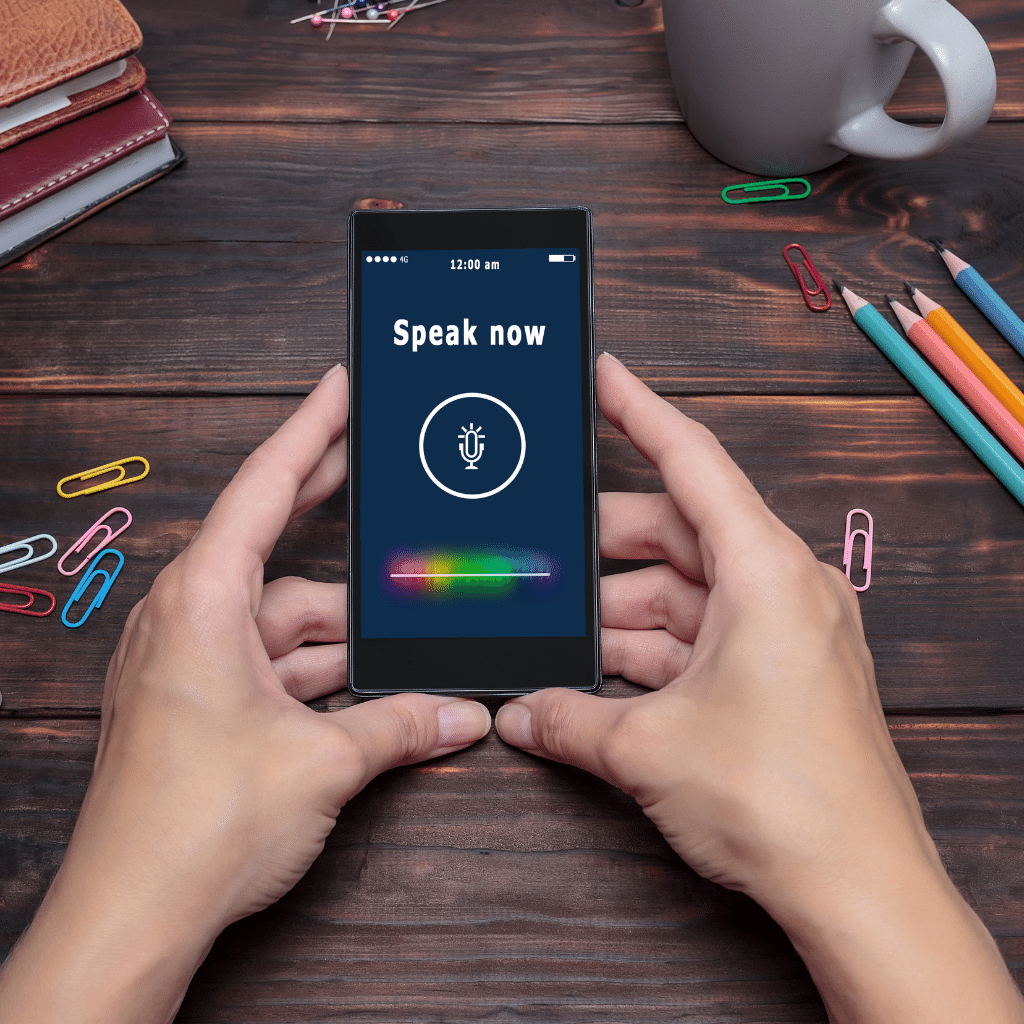 To better understand the use of voice search and its advantages, let's dissect first what voice search is.
Voice search is a technology that recognises speech. That said, you can search for things by just saying a search term out loud rather than typing it manually into the search bar.
It has been rapidly integrated into the consumers' lives, driving an urgent need for businesses to come up with a voice search digital marketing strategy. Not only does this can alter how people conduct searches, but it also shifts how people find products and interact better with brands.
As a result of the speech recognition advancement, this feature first came out on smartphones, making it optional to use the search bar. Among the famous voice search assistants are Alexa, Bixby, Cortana, and Siri.
2. Analytics and Artificial Intelligence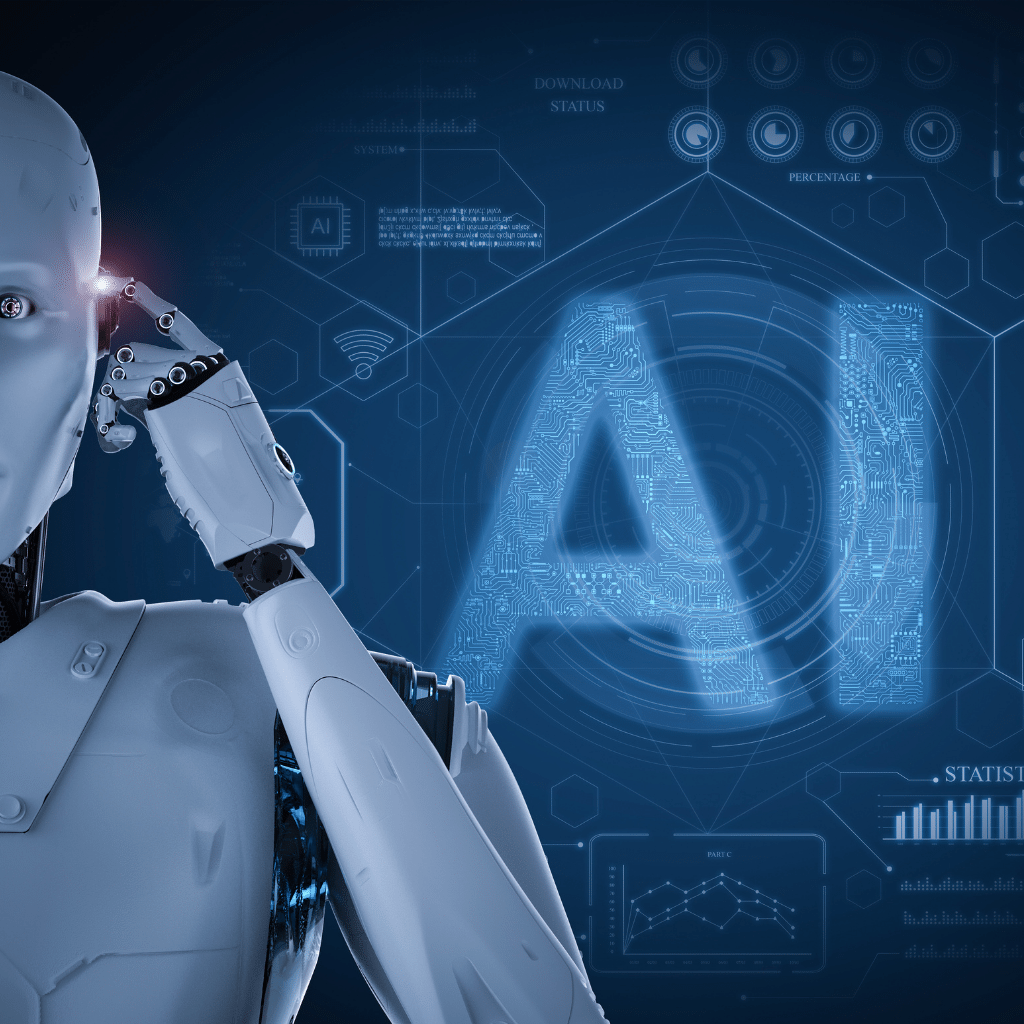 The start of the COVID-19 pandemic pushed many businesses to realise that the usual company is not enough to address the processes, resources and capital needed to scale up to the challenging demands of the sweeping global threat. 
With this threat, many businesses turned to AI and analytics to survive, lessen the blow to their revenues and eventually thrive again.
These two help predict future outcomes using real-time/historical data, statistical algorithms, and machine learning techniques. AI-powered business analytics can give your company reliable future prediction trends such as customer responses, price changes, etc.
According to a Blueshift report, around 28% of marketers use Artificial Intelligence (AI) for product recommendations, while about 26% already use it for campaign optimisation. Marketers use analytics and AI to collect and analyse data, automating marketing-related processes.
This enables organisations to be more data-driven instead of only steered by wrong intuitions, gut feelings or even wishful thinking. Not integrating AI and analytics in your organisation can be detrimental to the future of your business.
More than that, you will lose many important data and insights that can be used to improve your business. Though it may not be a priority in all business models, you can always use it to your advantage.
It's also best to remember that some of your competitors could already be using AI technologies and analytics. That said, you don't want them to have a minefield of data and insights than you.
Among the benefits of these two are cost-effectivity, greater efficiency and precision that can significantly help your business head in a better direction.
Top reasons to consider using AI and analytics
Digital marketplaces like Amazon and search engines use Artificial Intelligence (AI) and analytics to learn more about their customers' preferences to increase efficiency and profits in their business. Keeping up with trends in these areas can assist you in designing a better and more effective digital marketing strategy.

Many marketers also use these two, so it's best not to be left behind using AI and analytics to find trends, data analysis, and

digital marketing processes

such as content creation. Since data-driven insights are now given increasing priority, this digital marketing trend will not likely fade out soon.

Another reason to use AI is that it helps automate your business processes like marketing automation. Moreover, you can also automate report generation, which helps acquire actionable insights.
3. Virtual events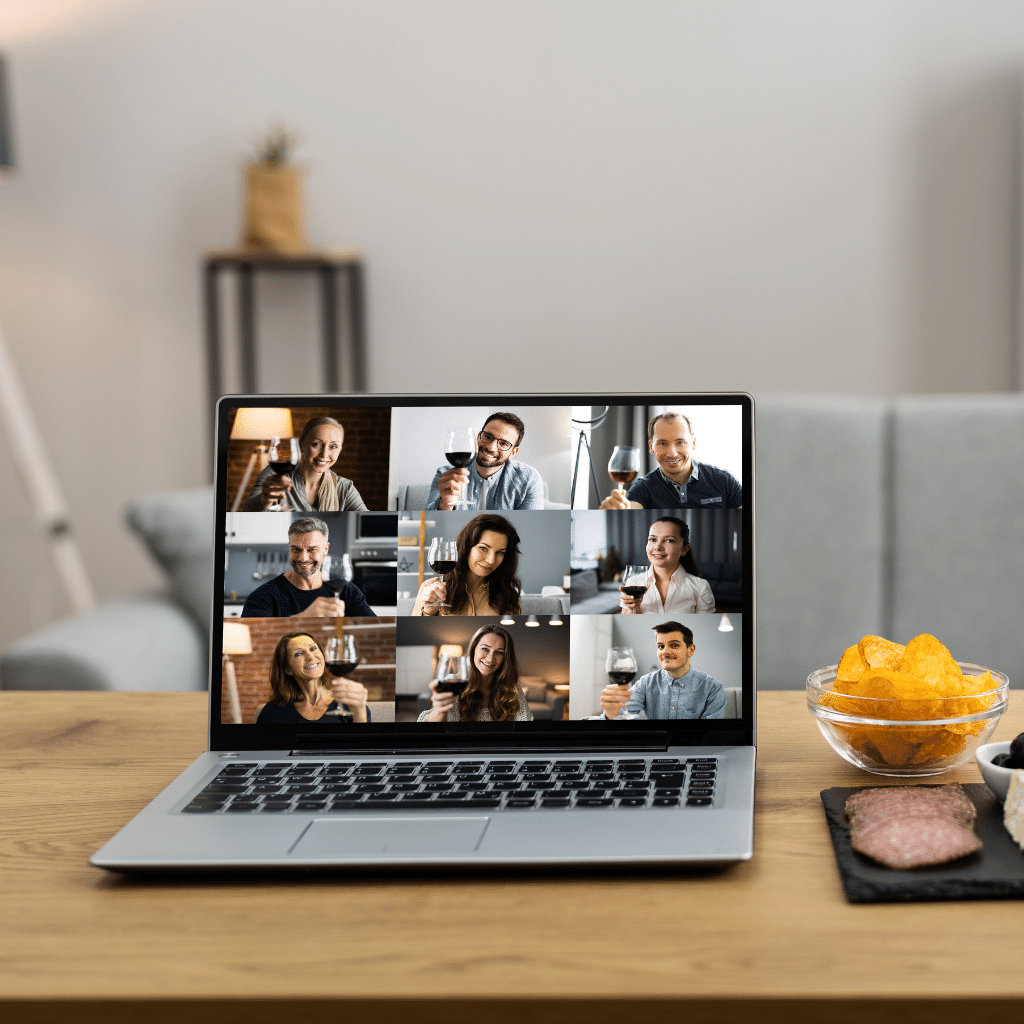 Before the pandemic, live events were a powerful means for most marketers to connect with buyers and find potential new customers effectively. However, due to the pandemic, many businesses and agencies had to cancel their live events and move them online.
While this was used out of necessity, most marketers will likely continue this as an essential part of their marketing strategies. This helps establish your brand's credibility and becomes the one-stop-shop of your events, where attendees can find the general information about the event.
Embedding all relevant images, videos, and other media on the event landing page can stop attendees from looking elsewhere for further information. Virtual events not only aid in expanding their audience and promoting inclusivity, but they are also an effective way to boost revenue and track essential data about your audience.
Though it still can't be seen whether virtual events can hold their post-pandemic popularity, they are still a go-to means for many companies so far. In fact, according to the PCMA survey, around 48% of respondents showed hesitance to travel, while 27% said there would be a demand to meet and 25% mentioned other reasons.
4. Amplifying user experience with augmented reality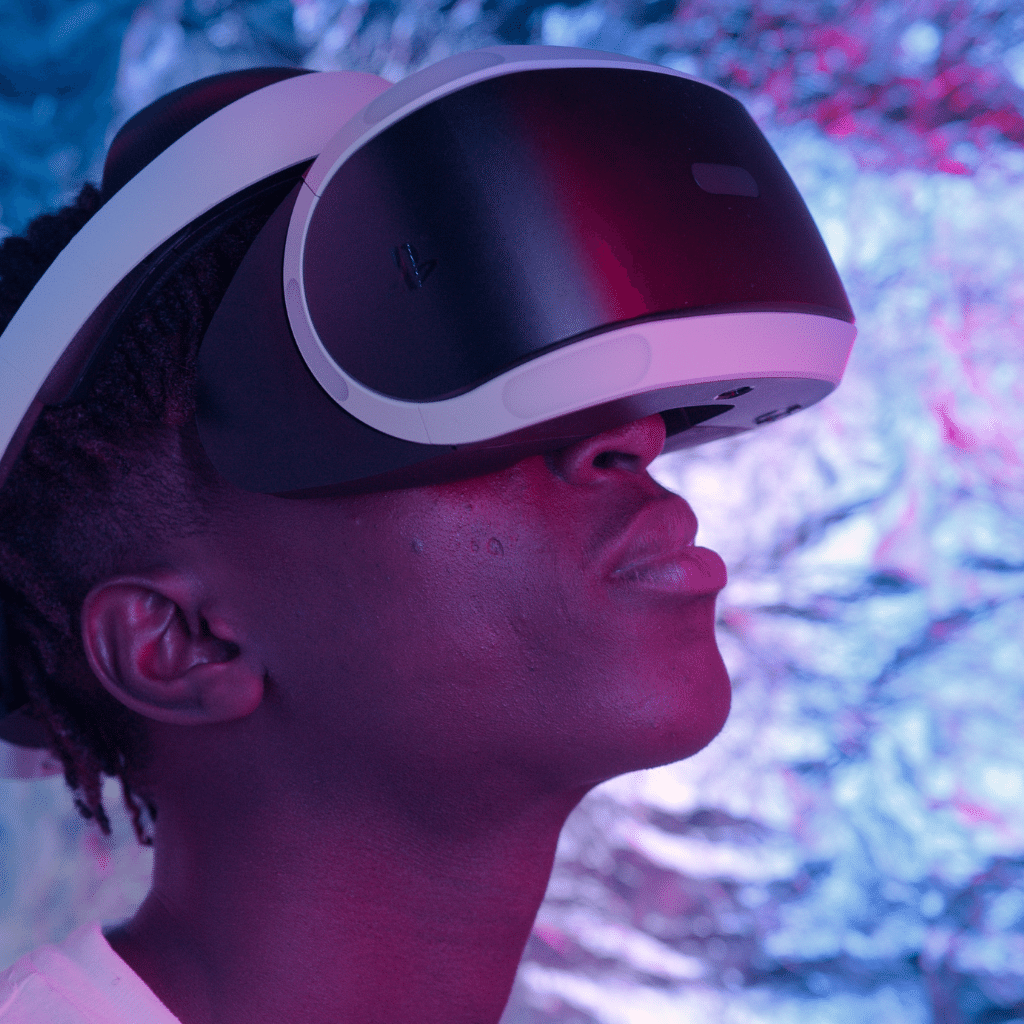 Another digital marketing trend in 2022 and 2023 that you shouldn't miss as a business owner is augmenting user experience via virtual reality.
VR marketing lets you bridge the gap between action and experience. You can use VR to offer a remarkable and unique digital experience rather than a physical one in promoting your products and services.
On top of that, you can also promote existing products to showcase development through VR. Augmented reality lets users put digital objects into a real-life video capture, which can work in several ways.
This will help you get customers invested in what you are doing and give you a natural source of feedback. Most importantly, it also changes the dynamic between consumers and brands.
In this digital marketing trend, your consumers come to you rather than attract them.
Top reasons to consider using Virtual Reality
Virtual reality can be used to engage customers effectively in your marketing campaign. It is an excellent way to get customers to talk about your brand online, keeping engagement high.

Marketers can also leverage this exceptionally immersive experience of augmented reality in games. These games can serve as tools to keep your brand on top of the user's mind.

You can also use VR to support your digital content effectively to engage your customers.
5. Creating promotions and events
Though the trends mentioned above can give positive customer experiences when done right, the digital world isn't the only means out there. In essence, it only augments the real world with curated responses and stimuli, hoping to affect the real world in a positive way.
For end consumers, this could bring improvement in their quality of life. However, if you are still a small to a medium business owner, you can make promotions and events that fit your scale and budget.
You can try to think of promos, events, live games, conferences, seminars, etc. Get these all together with corresponding digital channels, and you can move forward with your lead generation.
With these, you can get important information from your target audiences during live events, adding them later on to the subscription of your online newsletter. On top of that, you can also share audiences' photos from your events and interact with them using social media.
Besides that, you can create particular promos where they can send videos, which is more like a contest to win a prize. Try to get creative as much as possible, and just remember to tie them up with all your channels.
With this, you can build a seamless brand identity and experience. This experiential marketing can pay well when done well. This both applies to B2B and B2C companies.
Top reasons to consider using promotions and events in digital marketing
Great marketers enhance their digital marketing activities with live events and experiences.

These two create buzz around the brand, leading to an increase in engagement.
6. Produce more high-quality video marketing
According to internet traffic research, 82% of the content will be through videos this 2022. And this has been happening since 2019 when many businesses had spent $90 billion on video content.
The trend has been going on in different industries for around 15 years now, and from the looks of it, it will not slow down any time soon. Well-made videos can go straight to the gist, supplementing the story with audio and visuals, which are more engaging rather than reading words and converting all of them onto images in your mind.
For instance, you can watch a how-to video for a cooking recipe you like instead of reading a manual.
Audio and visual stimuli can induce a sense of temporal and spatial understanding of things closer to our daily experiences in the real world rather than simple words and symbols. That said, it's best to use it when applicable.
Top reasons to consider using high-quality video marketing
A survey showed that in 2022, 82% of internet content would be accounted for by videos. This digital marketing trend is caused by customers' preference for quicker and more digestible content.

Leveraging video content like YouTube helps develop rapport and increase customer engagement. On top of that, you can use this trend to generate leads and support customers.

Popular videos usually come from how-to's, Q&As, reviews, etc. Just don't forget to divert customers to your channels, wherein you can convert them into paying customers. Hence, always put Call-to-Actions (CTAs) on your video and video description.
7. Taking advantage of user-generated content
We have discussed that Augmented Reality and experiences can create good chatter for your brand. This is an important section of the user-generated content wave.
However, social media engagement and chatter are not the sole use of user-generated content. It has various benefits, such as listening for your product development inputs (along with other essential business processes) and building a knowledge database.
Though organisations don't fully control user-generated content, it is still an excellent way to see how far or close your business is with customers, your marketing efforts, and how they use it.
Besides its more "traditional" uses, such as allowing users to submit videos to help increase engagement, there are more ways to use these, such as those outlined below:
Creating knowledge base forums for users and employees, such as customer support.

Maintaining link-building and a blog with influencers.

Monitoring and managing sentiments and relationships.

Creating referral and testimonial pages online.
What's great about this is that these means are mostly free (though you still have to spend manhours to engage with them constantly). Also, this is an authentic and organic means to boost your engagement.
Positive feedback can significantly influence consumers' purchasing decisions when using these for likes and referrals. Hence, it is highly recommended to leverage this in your business today.
Moreover, it's noteworthy that there is user-created content across various social media platforms. That said, having social media monitoring software can assist in navigating and using your user-generated content.
Top reasons to use user-generated content
Social media monitoring platforms let you scour the internet and identify customer sentiments.

User-generated content is typically seen as more genuine than company-created ones. Thus, when you spot positive ones like referrals and comments, make sure to show them on your touchpoints—just ensure to ask for permission.

With this, users can find new uses or issues with your product and services. Listening well to your users on different digital channels is very important. This is because marketers can get ideas quickly by keeping up with user-generated content.
8. Podcast Marketing
For many years, podcasting has been a huge marketing hit. They are accessible content that users can always listen to while driving or doing anything or nothing.
This allows many brands to communicate to a captive audience. With most lifestyles on the go, the influence of podcasting lets companies and brands tell their unique story anywhere at any time.
This also helps establish the business's authority in your industry, creating advocates' brands along the way. These are effective marketing tools since they can help your brand reach a niche audience.
According to research, podcasts assist in hyper-targeting audiences, giving a good return on investment. This also creates value for listeners since they are usually educational and informative.
This type of digital marketing strategy implies promoting and selling your products and services via audio content. On top of that, it also helps to reach new audiences, tell your brand's story, build authority and boost word-of-mouth marketing.
What's remarkable about podcasting is it is highly targeted at preferred audiences. Audiences can even listen to your podcasts at their own pace and time.
It also caters to its particular niche and typically has a community following. Hence, it's a good way for your brand to reach the right people at their ideal times. 
Podcasts can also spark engagement, increasing your brand visibility. If you don't have any idea how to leverage this, here are three general ways to take advantage of this trend.
Creating your own podcast.

Becoming a guest at other popular podcasts.

Placing your products as sponsors on podcasts.
Top reasons to consider using podcasts as a part of your digital marketing
Most people are now familiar with podcasts and even listen to them almost weekly. That said, getting your products and services on them would be beneficial. You can use native advertising, like product placements, or go on a traditional means by sponsoring episodes or segments.

On the other hand, your organisation can start its own podcast. You can also do this with other non-competing brands to assert leadership in your niche. However, note that this can be a big commitment, so you may have to hire new staff to attain production requirements.

Most podcast listeners who are avid fans are likely to post or share their favourite podcasts on social media. So, this can help boost your visibility on other digital channels.
9. Chatbots
In the past, the idea of artificial intelligence (AI) was ONLY reserved for science fiction movies. But today, artificial intelligence is a relatively common part of the technology—just think of the Amazon Echo in your living room or the famous Siri on your iPhone.
As technology advances, AI will become a go-to for every industry—including digital marketing. There are many AI implications in digital marketing, and chatbots are one of the most exciting.
Chatbots provide the best of both worlds. With it, you can automate a big part of your customer communication process without sacrificing customer service and support.
Top reasons to use chatbots as part of your digital marketing strategy
AI chatbot technology can improve since they can learn while being developed. Hence, never crash out using pure chatbots in the future.

Though some people are uncomfortable dealing with chatbots, you can still increase their efficiency with good chatbot use. Thus, picking the right chatbot software is crucial in this matter.

Hybrid chatbots are among the best options for many organisations wanting a balance between efficiency and personalisation.
10. Influencer marketing
Are you wondering why there's a need for influencer marketing to be integrated into your general advertising strategy? This is because influencer collaboration can help enhance your other digital marketing forms.
In fact, it has a strong potential to improve the search engine rankings of your website and expand your audience reach even further. This digital marketing trend help increase your brand awareness. As a result, this drives increased traffic to your website.
On top of that, when one of your content gets shared, it will help you get a series of high-quality and authentic backlinks.
Your content quality can also enhance when you work with influencers.  These factors can help boost your search engine rankings and grow your business.
It is essentially comparable to podcast marketing since podcasts are more about influencers. But, not all influencers are about podcasts.
For instance, there are micro-influencers that marketers define as social media influencers with over a thousand to a million followers or audience. Though these people may not be as famous as well-known celebrities, many have loyal audiences, like podcasts.
In fact, an influencer with 1,000 followers can generate 85% more engagement than those influencers with 100,000 followers! According to IMPACT, micro-influencers with only small audiences have more peers than fans.
Hence, the engagement is more hands-on and personal. On top of that, you may add the 84% statistical fact that consumers trust recommendations from peers over advertising.
However, you have to contact these influencers, give them exceptional user experiences and convince them to share these things with their followers!
Creativity is crucial here, so jump on this marketing trend now. This might be something that is lacking in your digital marketing strategy.
If you don't know what exactly your business is lacking, never hesitate to reach out to us right away. This way, you can make up for what your business lacks in terms of marketing trends so that it'll grow more as it should be. 
Top reasons to use influencer marketing
Micro-influencers are helpful marketing entities with a thousand to a million followers. Most of their followers are peers, making it better for your business. Because of that, their chatter and engagement are seen to be more genuine. Getting your brand with them will help increase your brand's reputation and bottom line.

On top of that, sponsoring micro-influencers or native advertising is much cheaper than going after the big names. Hence, marketers must determine and engage with many high-value micro-influencers rather than running campaigns with few macro-influencers.
Keeping up with digital marketing trends
Keeping always on top of digital marketing trends is essential if you want to stay ahead of the business competition. Constantly identifying new digital marketing trends can help maintain your marketing strategy to remain relevant and effective in your field.
You can do that by subscribing to resources like Google Alerts, Email Newsletters, Blogs, Social Media, Networking and keeping an eye on your competitors. With these, you can always stay in the loop regarding new digital marketing trends.
Since you have a lot of options, it's best to consult for evaluation regarding your business needs. From there, you can take the needed actions to grow your business well. 
Not so sure what to do? Contact Xploited Media today, and one of our team members will be right there to help you.